---

Live Campus Hours
J. Stillwell Middle School 7840 Burma Rd., Portable 4
Enter from Permento Ave.
Monday, Tuesday, Thursday, Friday
The hours are 9:00am-2:30. Elementary teachers are at the campus on varying days, for that reason we ask that you contact us so we can set a time to meet and ensure our availability.
Middle and High school teachers are available all 4 days.
---
Mrs. Jumber
"Onward Online-Students Succeeding In Their World"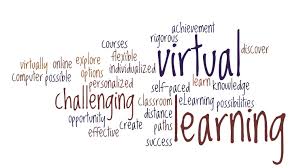 Mrs. Rhonda Jumber jumberr@duvalschools.org


(904) 290-3842


Elementary Teachers ~ Mrs Jumber and Mrs. Dake